Learn easily adaptable air pollution solutions to enhance our health and improve air quality inside our homes. Since air pollution is becoming dangerous to our health, we must practice these solutions, especially since all living things depend on the air in the atmosphere.
We tend to think of air pollution as something outside — smog, ozone, or haze hanging in the air, especially in summer. But the truth is, the air inside homes, offices, and other buildings can be more polluted than the air outside. The air inside your home may be polluted by lead (in house dust), formaldehyde, fire-retardants, radon, even volatile chemicals from fragrances used in conventional cleaners. Some pollutants are tracked into the home. Some arrive via a new mattress or furniture, carpet cleaners, or a coat of paint on the walls.
Here Are simple steps to Improve Indoor Air Quality :
Keep your floors fresh. 
There are 3 basic needs
1) Suck it up. 
Chemicals and allergens can accumulate in household dust for decades. By using a vacuum with a HEPA filter you can reduce concentrations of lead in your home. You can also get rid of other toxins, like brominated fire-retardant chemicals (PBDEs) as well as allergens like pollen, pet dander, and dust mites.
Using a vacuum cleaner that has strong suction, rotating brushes, and a HEPA filter ensures that dust and dirt won't get blown back out in the exhaust. In high traffic areas, vacuum the same spot several times. Don't forget walls, carpet edges, and upholstered furniture, where dust accumulates. For best results, vacuum two or more times each week and wash out your filter regularly.
2) Mop it up.
Mopping picks up the dust that vacuuming leaves behind. You can skip the soaps and cleaners and just use plain water to capture any lingering dust or allergens. New microfiber mops (and dust cloths) reportedly capture more dust and dirt than traditional fibers and don't require any cleaning solutions whatsoever.
3) Keep it out.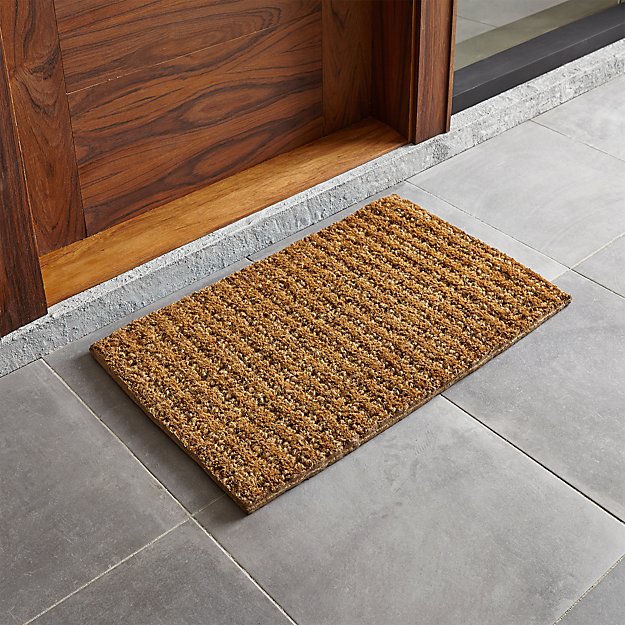 Put a large floor mat at every door.People track in all sorts of chemicals via the dirt on their shoes. A door mat reduces the amount of dirt, pesticides, and other pollutants from getting into your home. If the mat is big enough, even those who don't wipe their shoes will leave most pollutants on the mat — not the floors in your home.
This is one of the few methods which is very important to improve the indoor air quality. Another important thing is to plant a few types of plants in your home to reduce pollution.
What do you think do let us know in the comment section.